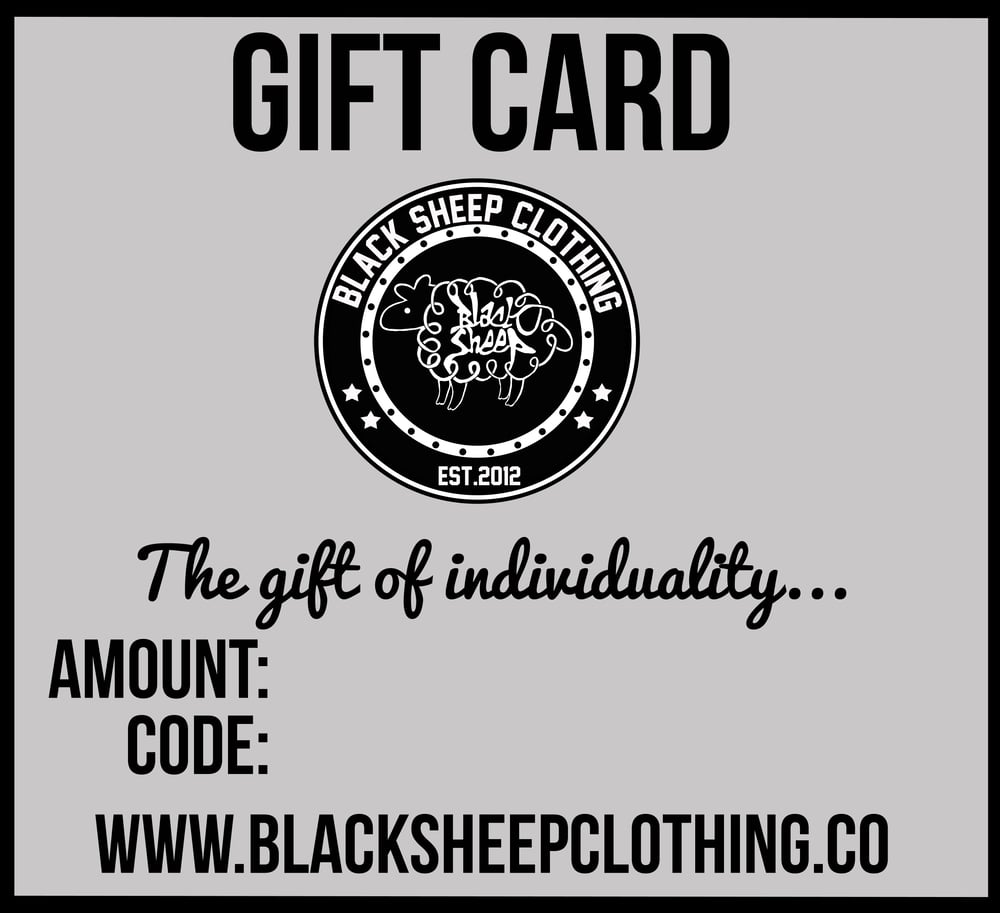 GIFT CARDS
£

5.00
Can't decide what to give a loved one? Still deciding between a t-shirt and a backpack?
We have just made it easier for you...
Give 'the gift of individuality' with amounts of £5, £10, £20, £50 and £100 available to purchase and use on all of our items within our online store.
Once purchased, you will receive the Gift Card via email; including the amount purchased and the exclusive code for your loved one to use at Checkout!